Three Eastern Boarder Riders Landed in the top 10 at the second stop of the winter Dew Tour. Normally it wouldn't be big news for some of our team guys to get 7th, 8th, and 10th but when it takes a switch back 1260 to win, just being in the game is an honor. With Sam's 8th place that put him at 5th in the tour standings.
Here are a few photos from Mike Azevedo that i stole from the Transworld site. check their site for
more pictures
and the whole story. They also have
video
of the top three riders.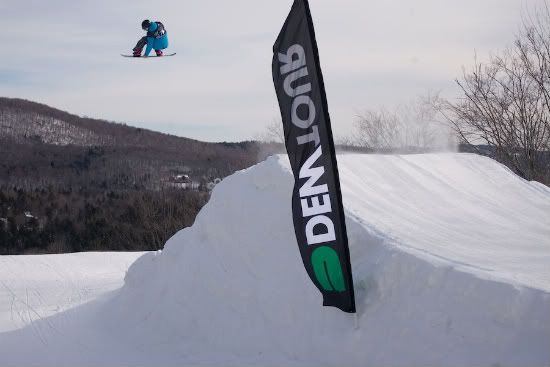 Sam Hulbert
mid 1080
Brandon Reis spin to win
.
Yale Cousino
always proper style.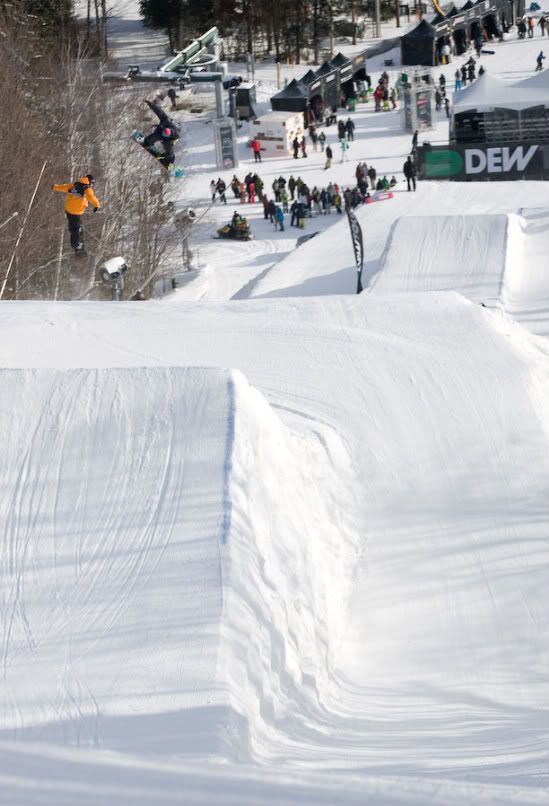 Homies: Ian Thorley chases Scotty Lago off one of thejumps during practice.