Skateboarding was crazy in July. With so much going on it's been impossible to keep up. Boston has never seen so much action in such a small amount of time. First Manny Mania and then Dew Tour bringing the spotlight to Boston. New England's own
Dave Bachinsky
held his own came into the semi-finals in 7th and ended up 13th overall in street. Another hometown hero
Andy MacDonald
came in 3rd in vert. After the Dew Tour, ES rolled through town on the Game of Skate tour where Eric Martinac won himself a trip to Cali for the finals. New England wasn't the only hot spot though, the Zoo York crew brought some heat up to Canada for the Am Getting Paid contest where New England was still well represented thanks to
Manny Santiago
who ended up taking 2nd and took home $2000.00. Congratulations Manny! California of course has always been a hotbed for skating and all eyes were on Costa Masa July 10-12 for the Maloof Money Cup. A much less hyped contest but I think more fun to watch was the Converse Coastal Carnage. Now X Games 15 is going on and they one-uped the the Coastal Carnage set up by adding concrete, pool coping and a crazy line over the cradle.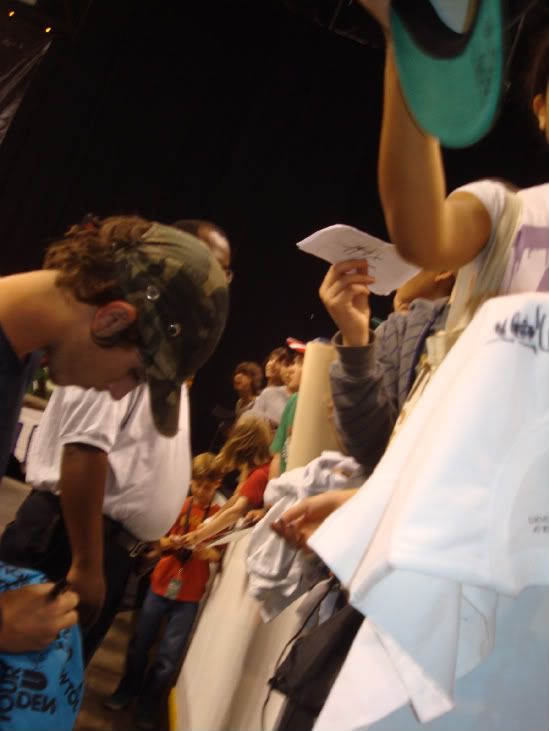 Dave Bachinski signing stuff for some fans at the Dew Tour.
TK at the Dew Tour
The
Transworld site
seems to have the best coverage of the Dew Tour.
Manny Mania Boston 2009 from eb danvers on Vimeo.
ES Game of Skate Beverly Mass. from eb danvers on Vimeo.