EB rider
Sam Hulbert
took first place at the US Grand Prix Slopestyle Killington this past weekend.
Brandon Reis
was also killing it but narrowly missed a podium spot. For full results and more photos go to
snowboardermag.com
. Tanner and Kevin were also holding it down for EB at Loon coming in second at Shop Showdown. It was a perfect weekend weather wise and Tanner said people were getting some serious amplitude in the pipe, including Mark Wakeling, who was launching over head high on Saturday's Rep Showdown.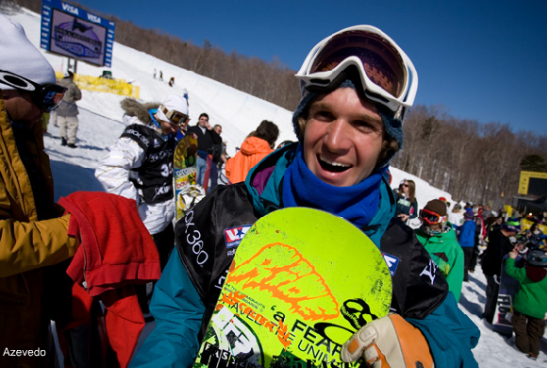 Sam Hulbert photos Mike Azevedo
snowboardermag.com
Some of the EB Bike crew also headed up North, Toronto to be exact, for the 09 Toronto BMX Jam. EB rider Brian Hunt took
first place
and
Zak Earley
took lucky number 13. EB Ride Zane Bradley got 2nd in am and his brother Ian got 4th in 14 under. Congratulations to all, for tons of pictures and video check out
RIDEbmx.com
Zane Bradley Photo
RIDEbmx.com