and you can nosepick walls, but not too many could nosepick this head high wall out of that knee high bank.
Has watching the Alien video and seeing Arto's part got you wondering about some of the Really Sorry alumni? Then check out this
Mark Appleyard interview
from the British skate magazine Kingpin. There are more pictures, sequences and info on what's going on with
Extremely Sorry
.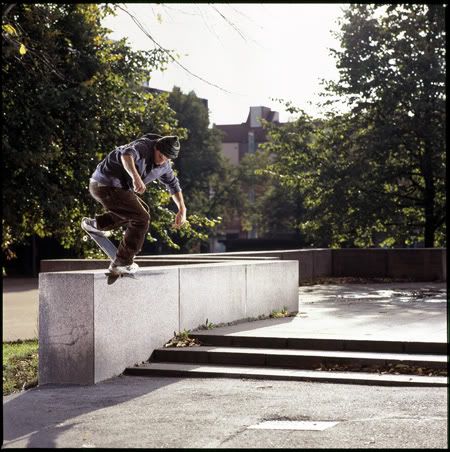 Not your cup of tea? Well check out the
Paul Shier interview
on Josh Stewart's site for some news on the Blueprint video and more.
July 08 Shier, fs feeble in Malden, MA : Photo by Zander Taketomo