The most recent park report from
Waterville
has some footage of
Chris Carr
and
Teddy Lavoie
. They were up up there getting some photos for an east coast article for
onboardsnowboarding.com
. This weekend the
Oakley Rolling "O Lab"
will be up at WaterVille and hopefully the new Fuel TV box will be set up.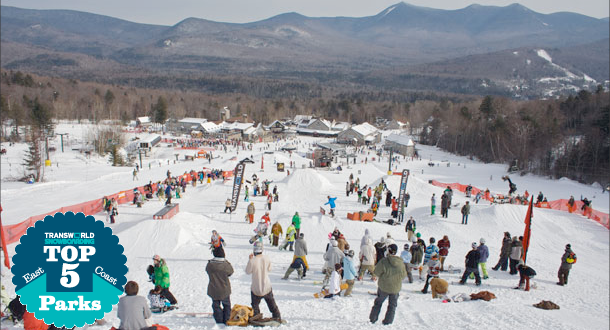 In other granite state news Jonhny Benevento just put up this edit from Loon's Open Season 3. I think
Tanner
and
Robbie
both won their age divisions but I'm not positive. In any case check out the video. Robbie is wearing the green and yellow jacket and Tanner has the orangey/yellow pants on.
Open Season #3 At Loon, NH
from
Johnny Benevento
on
Vimeo
.