Just the way I like it. This last storm stayed rain down here melting a little more snow and washed away some of the sand and salt coating most street spots. Up north is a whole different story. 12 plus inches of snow covering most of the resorts! Check out this video from
Waterville
. It doesn't get much better than that, not bad for the east coast.
The little bit of a break in the weather down here has given
Swank 3
production a kick in the pants. I swiped these pictures from
Das Scarehaus
, check there for some more behind the scenes action.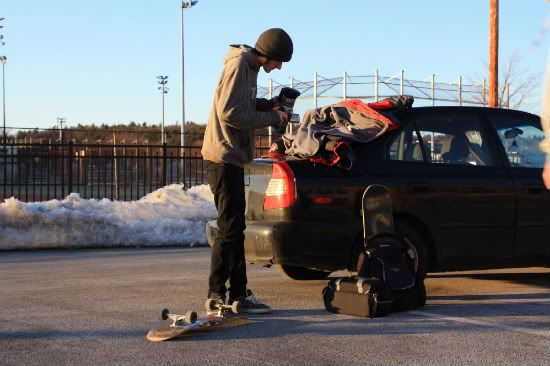 Ryan staring death in the face.
Have a Pepsi.