Congratulations to EB rider
Sam Hulbert
who placed 5th at the first stop of the
Winter Dew Tour
, in Breckenridge. The Dew Tour stops at
Mount Snow Vt.
January 8-11th. Go watch it live and support all the East Coast Riders who will be there.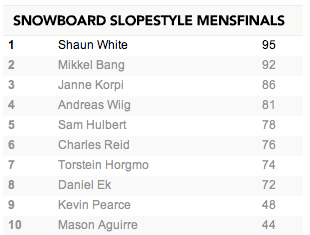 I found this photo of Sam on the
snowboardrevolution.com
site. The photo is from last winter and was taken at the Mammoth WCI Rail Jam.
There was also this photo of the Dingo and Pat Bridges.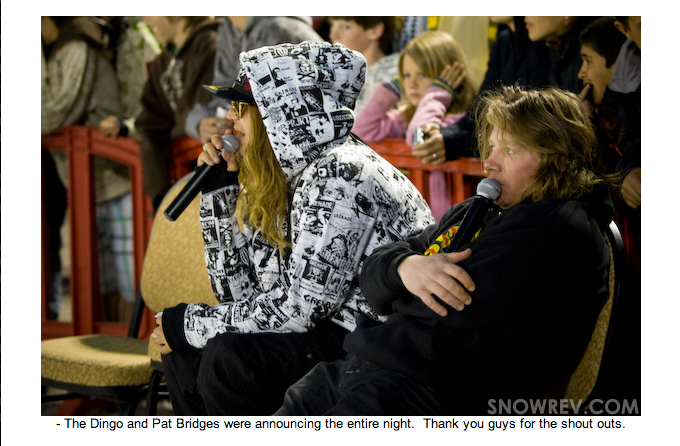 In the above photo Bridges look very much like the Bank robber lady from The Goonies. I'm not saying Pat looks like a chick, I'm saying lady looks like a dude, not the other way around.